25 YEARS OF LEGENDS
RACE ENTRIES OPEN 9:00AM 29TH APRIL 2023 — RACE ENTRIES OPEN 9:00AM 29TH APRIL 2023 — RACE ENTRIES OPEN 9:00AM 29TH APRIL 2023 — RACE ENTRIES OPEN 9:00AM 29TH APRIL 2023 — RACE ENTRIES OPEN 9:00AM 29TH APRIL 2023 — RACE ENTRIES OPEN 9:00AM 29TH APRIL 2022 — RACE ENTRIES OPEN 9:00AM 29TH APRIL 2023 — RACE ENTRIES OPEN 9:00AM 29TH APRIL 2023 — RACE ENTRIES OPEN 9:00AM 29TH APRIL 2023 — RACE ENTRIES OPEN 9:00AM 29TH APRIL 2023 — RACE ENTRIES OPEN 9:00AM 29TH APRIL 2023 — RACE ENTRIES OPEN 9:00AM 29TH APRIL 2023 — RACE ENTRIES OPEN 9:00AM 29TH APRIL 2023 — RACE ENTRIES OPEN 9:00AM 29TH APRIL 2023 — RACE ENTRIES OPEN 9:00AM 29TH APRIL 2022 — RACE ENTRIES OPEN 9:00AM 29TH APRIL 2022 — RACE ENTRIES OPEN 9:00AM 29TH APRIL 2022
25 YEARS OF HATTAH LEGENDS
Australia's largest desert race
At a 1997 North West Victorian Motorcycle Club General Meeting the club dreamt about starting something big for Enduro's. "Let's bring back Hattah" was the consensus. Club members really wanted their Desert Race back after losing the BP Desert Race in the 70's.. Armed with a volunteer team of local and some nearby land to map a course, in 1998 Hattah Desert Enduro was back!

Initially starting as a Pony Express race, a dedicated team of custodians shepherded the race over the following decades, coordinating the race, marking tracks, and importantly securing funding through naming rights sponsors, the event ultimately grew from a NWVMC club race, to a bonafide national event.
Craig Rutherford claimed victory in the inaugural The Hattah Desert Race setting the stage for the many legends who followed and staked their own claim to the red dirt over the last 25 years.

From an initial 70 riders in 1998, the race boomed and by 2016 had 650 riders competing............. North West Victorian Motorcycle Club had done it. Their dream had come true, and the rest is history.

This year we invite you to celebrate 25 years of legends with us.
Welcome to the Penrite Hattah Desert Race!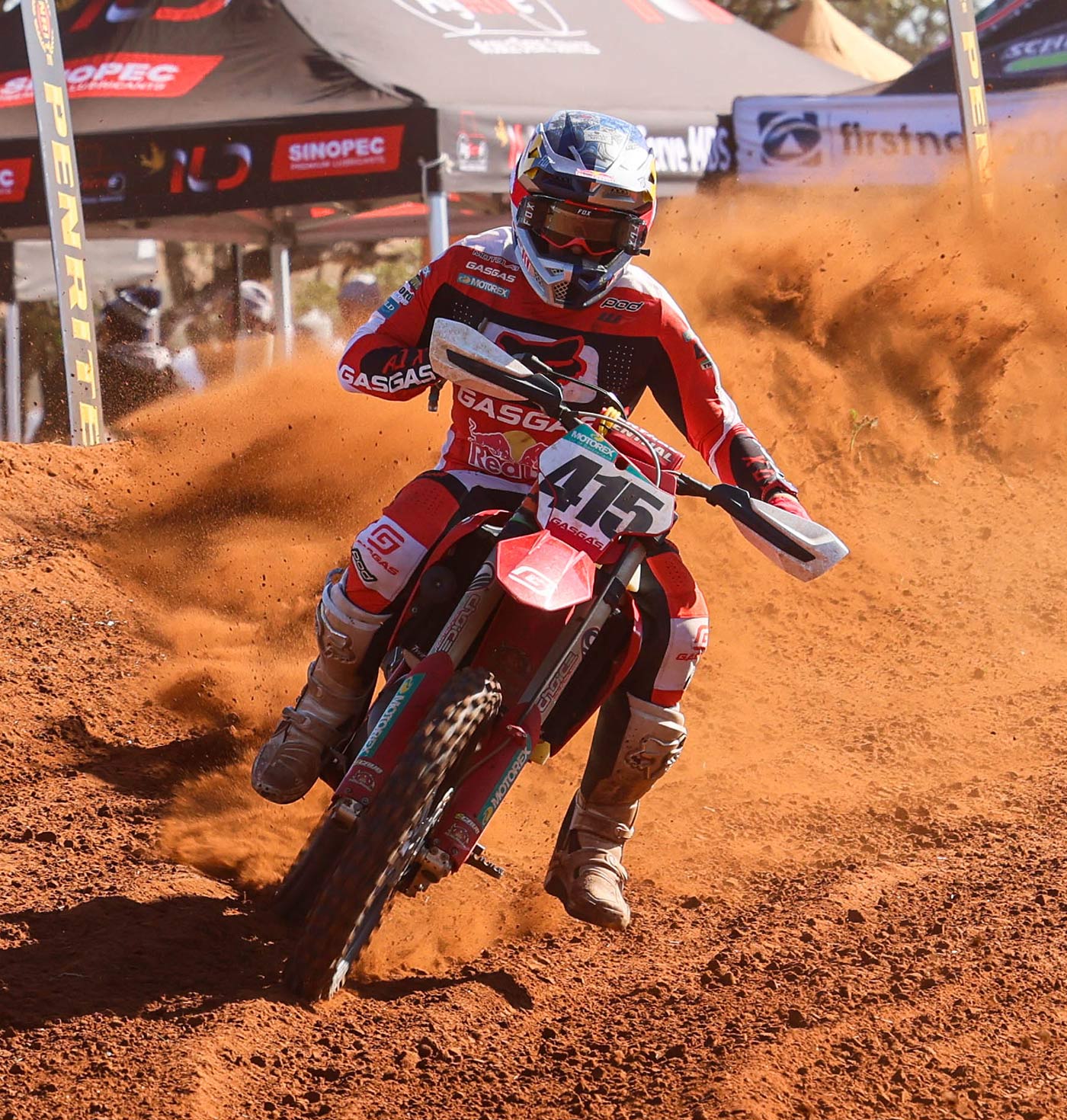 2023 LIVE RACE RESULTS
>>>
GPS TRACKING
SUNDAYS TOP RIDERS